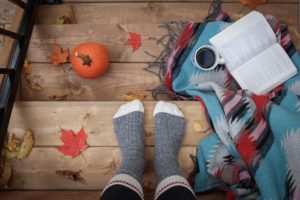 I love Halloween, because it happens at my favourite time of the year and falls 3 days after my birthday. It is Autumn, I can close the curtains, light the fire and light the candles. Shops, towns, villages & homes all turn orange and black, filled with pumpkins, gourds, witches hats and Halloween themed chocolates.
I usually make some sort of Halloween display for the mantlepiece. Usually from coloured card, glitter, Halloween templates…oh and chocolate things ? It satisfies my inner creative child…
When I was growing up. Halloween meant carving a pumpkin, putting a night light in it and sticking it outside in the garden to scare away the witches. And when my children were young, I would nervously watch them carving the face out of the pumpkin with kitchen knives .Nowadays it is a huge commercial enterprise and adults as well as children start planning weeks in advance for Halloween costumes, parties and events. 'Trick or Treat' seems to be the order of the day and groups of children run from door to door dressed in Halloween costumes, in the hope of collecting sweets and other edible 'treats'.
I can't remember if there were any children's books about Halloween when I was a child? But by the time my two children were reading there were quite a few, or certainly books with a more scary/spooky theme. Today you can find colouring books for Halloween, recipe books for Halloween and Halloween stories for all age groups. But the age group that I think has become really interesting is the YA or Young Adult genre. There are so many good reads for this age group and some really scary ones for Halloween. To be honest some of them could be adult books; as the themes are pretty scary and gruesome!
I have chosen 6 books, one of them should really be for the primary/lower secondary age group, but the other 5 are definitely for older children. You have been warned!
1) The Graveyard Book by Neil Gaiman:
"After the grisly murder of his entire family, a toddler wanders into a graveyard where the ghosts and other supernatural residents agree to raise him as one of their own.'' Goodreads.
2) Blood and Salt by Kim Liggett:
''Romeo and Juliet meets Children of the Corn in this one-of-a-kind romantic horror."
"When you fall in love, you will carve out your heart and throw it into the deepest ocean. You will be all in—blood and salt." Goodreads.
3) Doll Bones by Holly Black:
"Zach, Poppy and Alice have been friends for ever. They love playing with their action figure toys, imagining a magical world of adventure and heroism. But disaster strikes when, without warning, Zach's father throws out all his toys, declaring he's too old for them. Zach is furious, confused and embarrassed, deciding that the only way to cope is to stop playing . . . and stop being friends with Poppy and Alice." Goodreads.
4) Blythe Wood by Carol Goodman:
"At seventeen, Avaline Hall has already buried her mother, survived a horrific factory fire, and escaped from an insane asylum. Now she's on her way to Blythewood Academy, the elite boarding school in New York's mist-shrouded Hudson Valley that her mother attended—and was expelled from. Though she's afraid her high society classmates won't accept a factory girl in their midst, Ava is desperate to unravel her family's murky past.'' Goodreads.
5) The Accident Season by Moira Fowley Doyle:
"A bewitching, dark and beautiful debut novel about a girl living in the shadow of a mysterious curse.''
It's the accident season, the same time every year. Bones break, skin tears, bruises bloom.Goodreads.
6) A Monster Calls by Patrick Ness:
"Conor has the same dream every night, ever since his mother first fell ill, ever since she started the treatments that don't quite seem to be working. But tonight is different. Tonight, when he wakes, there's a visitor at his window. It's ancient, elemental, a force of nature. And it wants the most dangerous thing of all from Conor. It wants the truth. ''
Goodreads.
Take a look at the books I've selected and if they catch your eye, why not take a look at our FREE RESOURCES where you will find worksheets based on two of the books on our list.