So here we are on the last day of November also St. Andrew's Day, the patron saint of Scotland. If you don't know who St. Andrew was, then click on the link for some interesting facts about him.
I always feel excited at the end of November, knowing that we are going into December and the period of Advent. But before I show you my Christmas preparations, a moment to say goodbye to Autumn before welcoming in the festive season.
Andy and I have done a lot of walking recently, making the most of the dry weather and the stunning autumn colours. I love seeing how the trees change colour and eventually shed their leaves. I even managed to collect a few to paint. Needless to say, I have an unfinished watercolour picture lying on my art desk.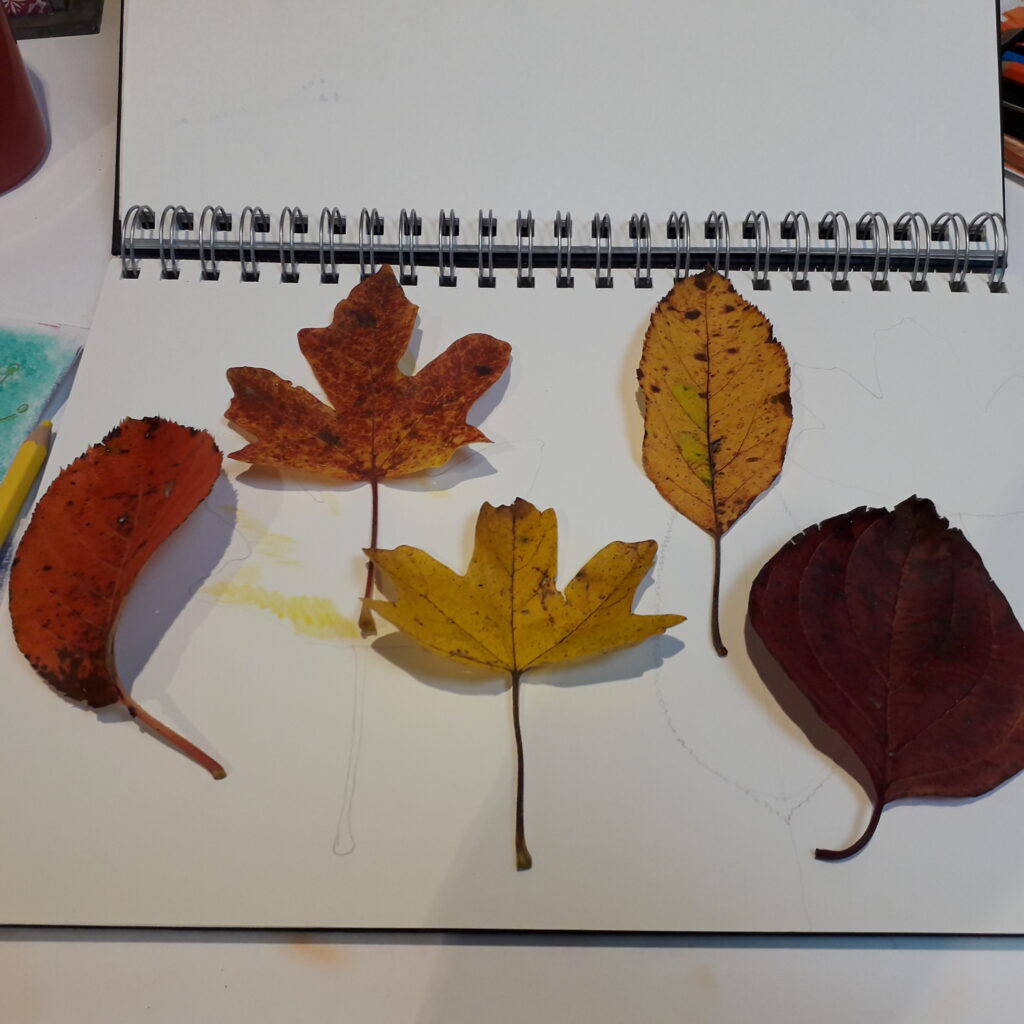 We moved into our cottage at the end of January 2021 and so have lived here nearly a year now and it's been really interesting to see the seasons change; watching how the fields, hedgerows and footpaths change each month. I think my favourite season is still autumn though. The sheep have been moved from the 'Levels' to higher ground to be safe from any floods and the apple orchards are nearly bare, now that the apple harvests have been collected. There is a wonderful smell of apples as you walk down the lanes, where they have been collecting the apples to make cider. The trees are now covered in mistletoe, which until living in France, I didn't know grew on trees as a parasite.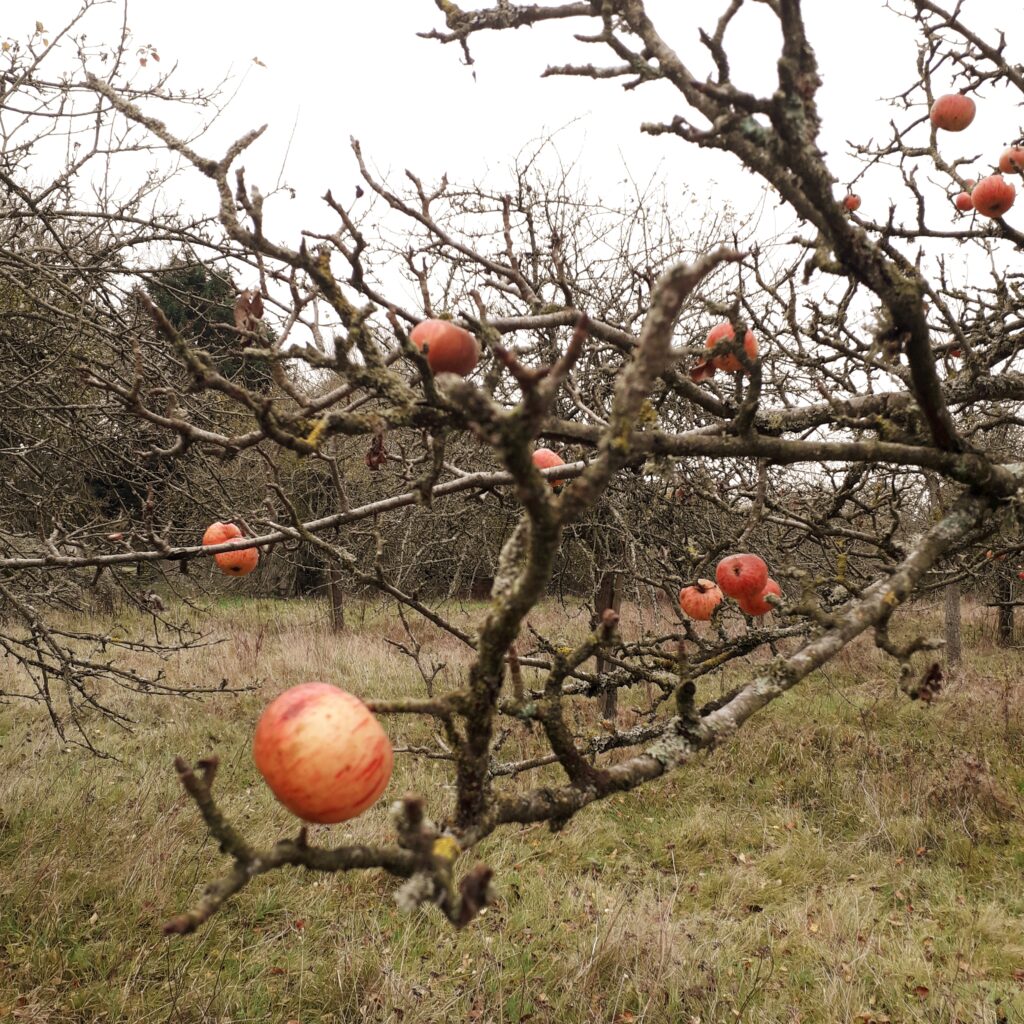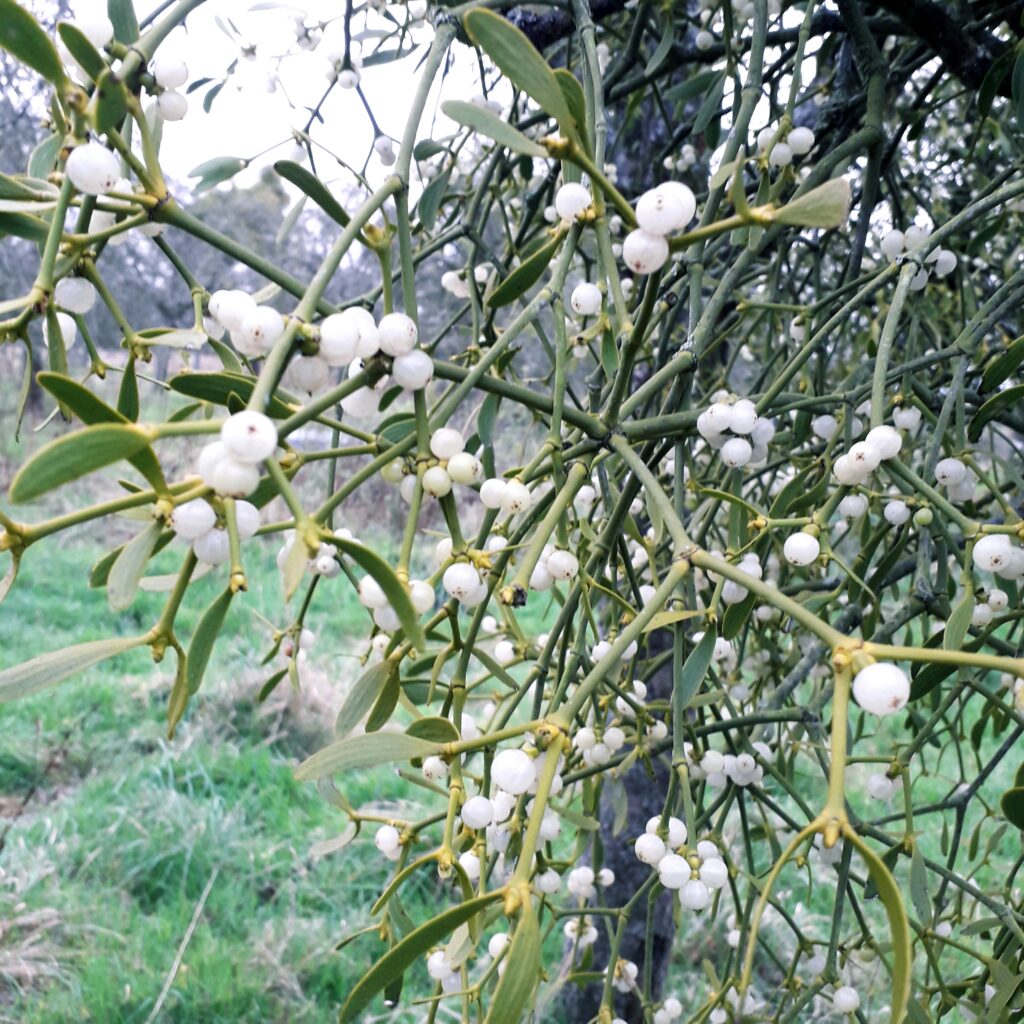 And so, we look forward to December and Christmas! I don't know about you, but my preparations for Christmas seem to start earlier each year. Like a magpie I started buying things for Christmas and squirreling decorations and crafty bits and bobs away over 2 weeks ago. For me this is the exciting time, when I can plan a few creative ideas, think about the decorations I'm going to make and buy the first of the Christmas presents. I usually make a Christmas cake using my grandmother's recipe and have made one each year for as far back as I can remember. I love the tradition of making it in October and lacing the cake with brandy each week, but this year I'm cutting corners and have bought a cake.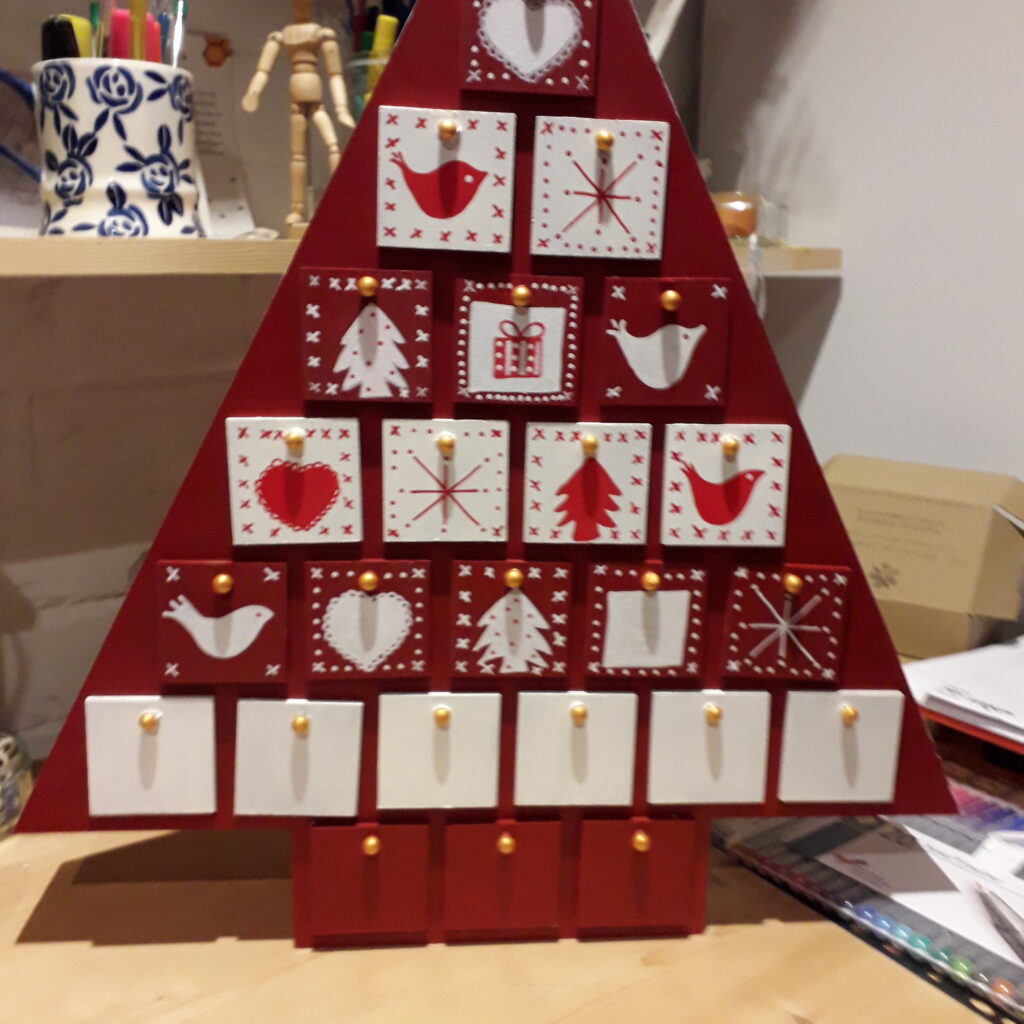 One of my purchases was this large 3D advent calendar. I bought it online from Hobbycraft and have been working on it over the last few weeks. I decided to have a Scandinavian theme this year, as I love their folklore and folk art. So a lot of the decorations in our cottage will be red and white. The advent calendar is nearly finished, I just need to finish painting a few of the draws and stick gold numbers on each one and fill them with chocolates.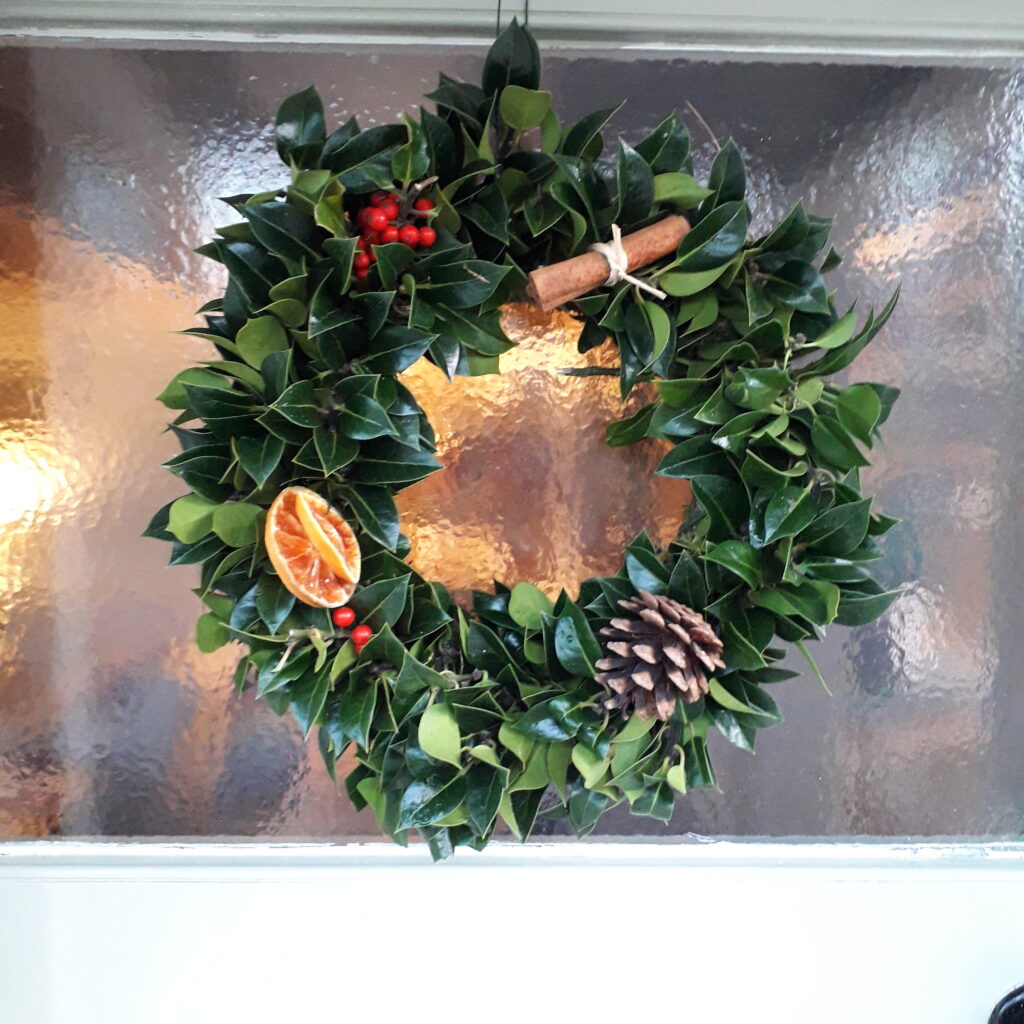 I've also bought a very natural wreath for the front door. It has dried fruit, cinnamon sticks and fir cones attached to the ivy. I love the idea of everything being from nature and having some tradition behind it. Cinnamon sticks were originally from Sri Lanka and were used at Christmas as a warm spice and as a preservative.
I just need to make and decorate my Dala horses from fimo clay and the decorations will be complete. Yes we will be having a Christmas tree as well, 'artificial or real' that is the question? Do you have a real tree or do you have an artificial tree for Christmas? I will leave you with that thought and wish you all a very Merry Christmas.
My plan is to write a blog on New Year's Eve, a sort of round up of the year….I do like to look back and see all the things that have happened and then look forward to the New Year.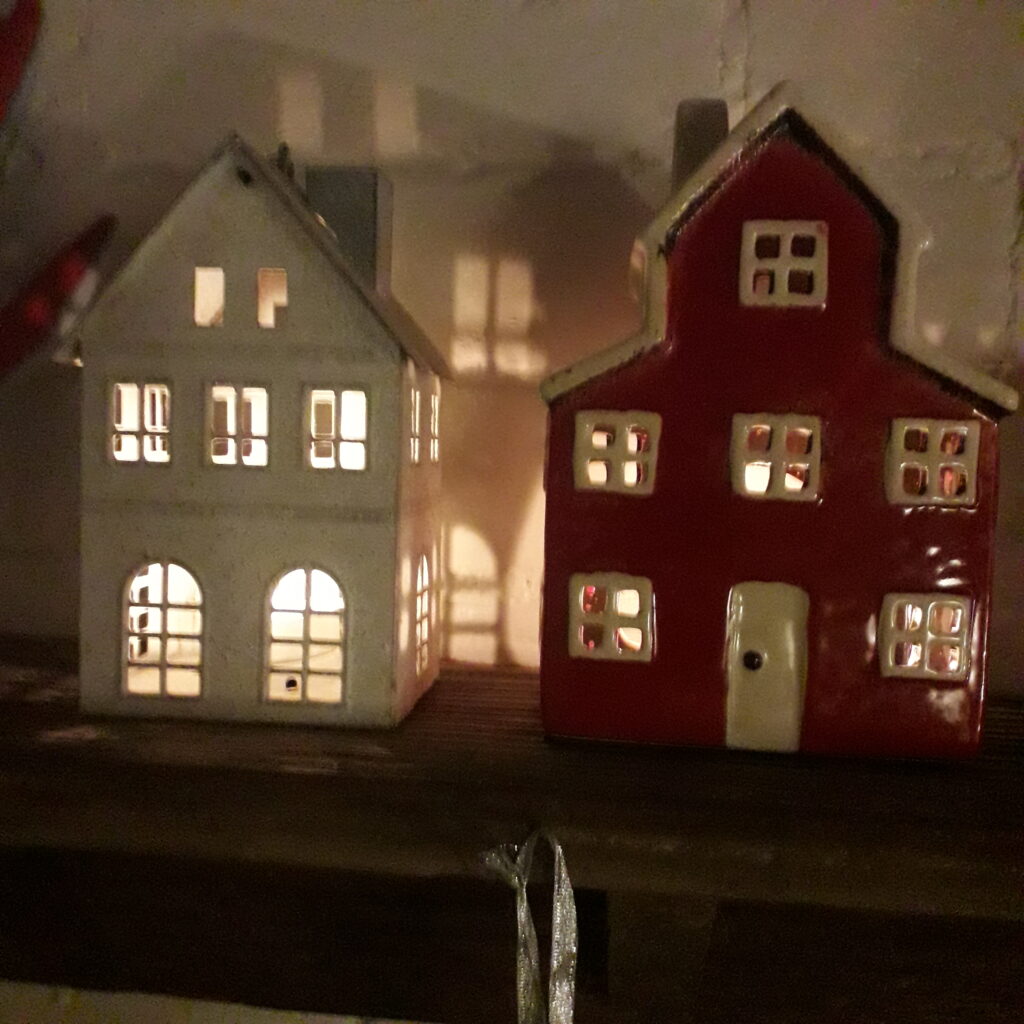 Have a wonderful Christmas everyone!
Sue x