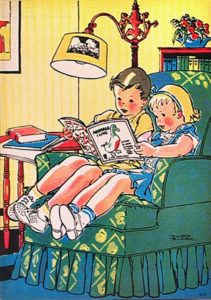 What would you like to read next?
As a tutor for Blackhen Education, parents ask for my suggestions about books. Sometimes they are for further reading around a topic, but more often than not parents would like ideas on books to suit the age of their child. There are three super lists of book suggestions in our Parent Packs, so that is a very good place to start. I've included a mixture of classic and new books, fiction and non-fiction, along with a few books in series for children who become hooked on a particular author.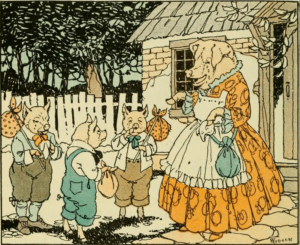 4-5 years old (Foundation)
Children need rhyme and repetition at this age, as it really helps them to learn new vocabulary and to develop an understanding of the way that stories work. Traditional tales are perfect for this. The Ladybird series is still one of the best around,for simplicity of text and interesting illustrations. They cover all the classics from The Little Red Hen to The Three Little Pigs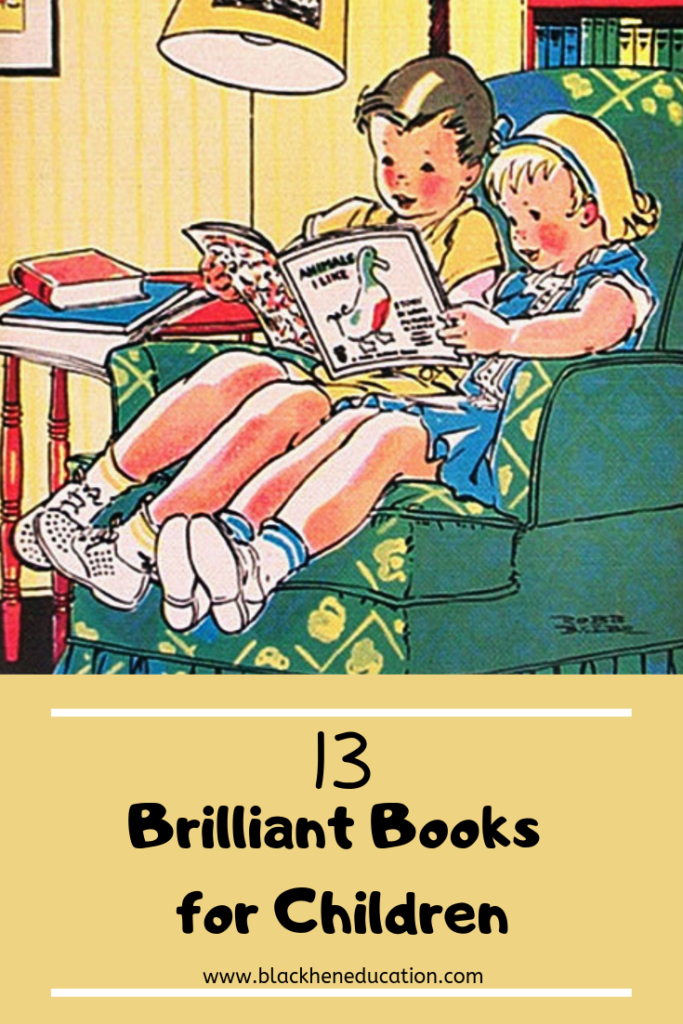 Favourite authors I have used A LOT with my own children and in classes include: Lynley Dodds, Eric Hill, Eric Carle, Rod Campbell, Julia Donaldson, Alan and Janet Ahlberg,
My personal favourite that my children requested over and over again at this age is:
The Big Alfie and Annie Rose Story book by Shirley Hughes. Children seem to really identify with the characters and situations Alfie gets himself into. I'm sure parents will love the nostalgic illustrations too.
It Starts with a Seed by Laura Knowles (author) Jennie Webber (illustrator). A really beautiful book, which teaches children about the journey of a sycamore seed, through poetry and illustrations.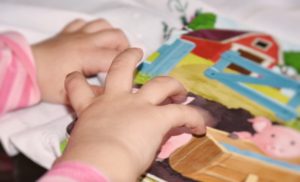 5-7 years old (Key Stage 1)
The Lighthouse Keeper's lunch by Ronda Armitage (author) David Armitage (illustrator). This book and the others that follow are great for reading aloud or for children who are building their confidence with reading.
The Truth Pixie by Matt Haig (author) Chris Mould (Illustrator) A lovely book, told in the form of a poem, about learning to love yourself for who you are and how to accept life's ups and downs.
Other characters who feature in several books, which I would recommend at this age are: Katie Morag, Mog (Judith Kerr), The Worst Witch, Little Old Mrs Pepperpot and Paddington
Welcome to our World by Moira Butterfield. Children all over the world are very different, but they also have much in common. In this beautifully illustrated book, young children can learn all about what people in other countries eat, wear and play, and how they speak and celebrate.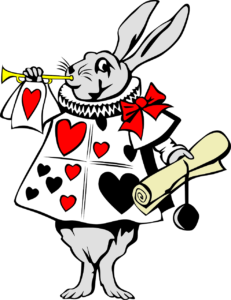 7-11 years old (Key Stage 2)
At this age, your child will probably want to devour anything by Roald Dahl, Jacqueline Wilson, David Walliams and Michael Morpurgo. They are all fantastic authors, but I recommend reading the reviews carefully, as the subject matter can be quite mature in some of them. Some classics suitable for this age include: Charlotte's Web, The Borrowers, Stig of the Dump, Alice in Wonderland and the wonderful Woof by Alan Ahlberg.
To Be a Cat by Matt Haig, again! A darkly funny and adventurous tale, with a good mix of magic and issues which children will be familiar with e.g bullying, divorce.
You're a Badman Mr. Gumm by Andy Stanton. My colleague used to read it to his class and I could hear the laughter from all the way along the corridor. Slightly Pythonesque in its humour, but if your child likes the Captain Underpants or Diary of a Wimpy kid series, slap-stick and snot, they'll love this book.
Journey to the River Sea by Eva Ibbotson. A good old fashioned adventure story, with villains and more twists and turns than the Amazon River on which most of the story is set. The Star of Kazan by the same author is also excellent.
Horrible History Series by Terry Deary. We still have the full set on our book case and they are very well thumbed. Packed full of fascinating facts and the sort of gruesome details children love, they cover History from the Stone Ages to World War 2. There is also a spin-off series, Horrible Science and Horrible Geography.
11-14 years old (Key Stage 3)
First and foremost, take a look at the classics, because although the language can be challenging or a little old-fashioned in places, your children may love them: Black Beauty,The Narnia series, Anne of Green Gables, The Silver Sword, The Wind in the Willows, Little House on the Prairie, The Hobbit, Harry Potter (of course!) and my own favourite Tom's Midnight Garden by Philippa Pearce.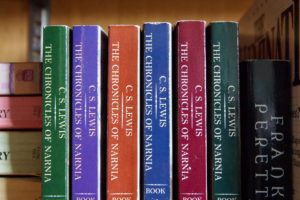 Other, more recent series I would recommend are:
Mortal Engines by Philip Reeve. For lovers of sci-fi /fantasy. The first novel in this series, set in the the world of the Traction Era, where mobile cities fight for survival in a post-apocalyptic future.
Artemis Fowl by Eoin Colfe. First the series about the money-grabbing master-criminal Artemis, aged 12. The author called it "Die Hard with fairies".
A couple of recent, highly praised novels are:
The Mighty Miss Malone by Mary Eisenhart. Set during the Great Depression, some of the subject matter is harrowing, but the heroine is truly remarkable.
The Inquisitor's Tale: Or, the Three Magical Children and Their Holy Dog by Adam Gidwitz. This is a fantastical story set in re imagined medieval France.,with some very important themes and messages. It also has brilliant illustrations.
With Christmas fast approaching, hopefully some of these suggested books will find their way into Santa's sleigh! Please share your all time favourite children's books with us at Blackhen.