Key Stage 2 History (Ages 8-11)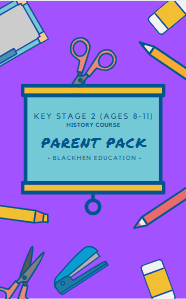 Our KS2 History course is based upon the National Curriculum in the UK. Pupils are taught about the following skills by studying a variety of topics throughout the course:
Learn what History and Prehistory are.
Understand how to sequence dates correctly.
Identify how key factors shaped history and human progress.
Learn how evidence helps our understanding of the past.
Explore how different societies lived in the past, both in the UK and beyond.
Learn about key events and breakthrough moments.
Use a range of video clips, maps, documents and artefacts to examine historical events or characters from Britain's past and beyond.
Learn basic historical skills such as date sequencing, use of evidence and understanding timelines.
Evaluate key events, characters and societies.
For more information please use our contact form.