We all read for different reasons. Some of us like to learn more about the world we live in, some of us read to follow our favourite characters in their next adventure and for some of us, reading is simply a way to escape. An author's goal is to take you on a journey and create a world that is so believable that we feel like we're living in it right there with the characters. Reading is also a great way to switch off from the reality of the world outside and retreat somewhere exciting. At the moment, we might not be able to go on the fun adventures we want to. You might be stuck inside, dreaming of the exciting travels you can go one in the future. If that sounds like you, then the books below might give you some ideas, and if not, get ready to delve into all kinds of voyages.
Ages 5-7
Evie and the Animals by Matt Haig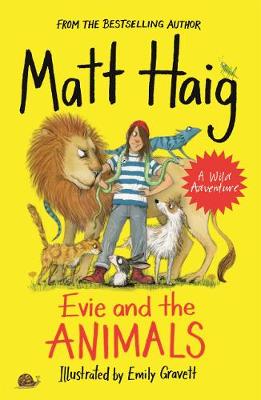 Evie and the animals is a truly captivating story about the importance of being yourself. Evie has the very special ability of hearing what animals are thinking. However, her Dad has told her to keep this talent top secret, something she has managed to do until an evil pet thief appears. Now the fate of the animals lies in Evie's hands. Can she take on the mysterious thief and save the animals? Full of adventure, suspense and stunning illustrations by Emily Gravett, this tale's short paragraphs and entertaining language appeal to all readers.
A Bear Called Paddington by Michael Bond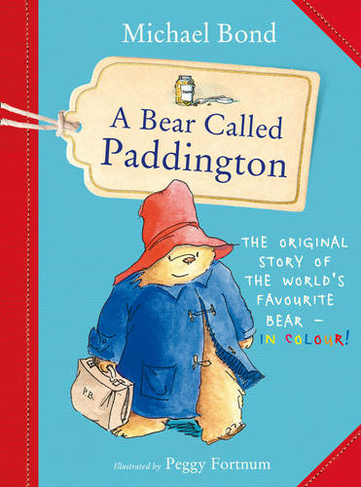 A Bear Called Paddington is a timeless and classic tale about a very lovable bear on his many adventures. When the Brown family find a bear at Paddington station they can't quite believe their eyes. Not only is he a bear, but he has travelled all the way from Peru with just a suitcase and jar of marmalade! Agreeing to take him in, the Brown's soon learn that Paddington is a very extraordinary bear indeed. Wherever Paddington goes trouble closely follows. This endearing and hilarious book will have readers falling in love with this unlucky bear. It's beautiful illustrations and simple narration make it a must-read.
Ages 8-11
Grandpa's Great Escape by David Walliams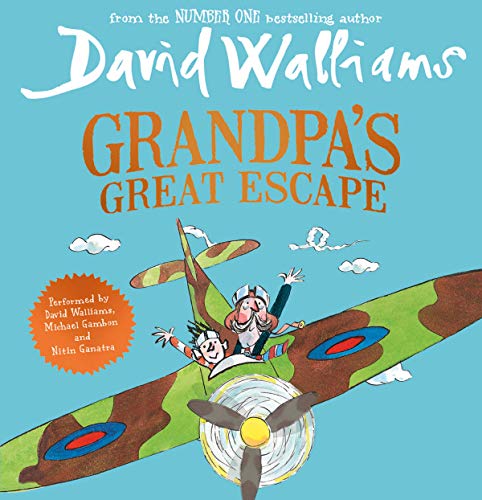 Grandpa's Great Escape is a heart warming and memorable read. This unbelievable adventure book will have you laughing, crying and thinking. Jack loves his Grandpa but he keeps getting confused. When Grandpa gets moved into the old people's home Twilight Towers, ran by the evil Miss Swine, Jack creates a plan to help him escape. Grandpa finally gets the chance to re-live his War past and maybe even fly his beloved Spitfire. Written with heart as well as wit, this is a delightful book, perfect for fans of Roald Dahl.
AniMalcolm by David Baddiel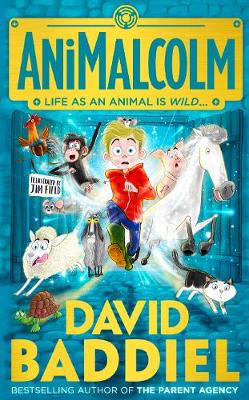 A fantastically funny and compelling story about extraordinary things that happen to an ordinary boy. Malcolm's family love animals, Malcolm definitely does not. However, whilst on a school trip to a farm Malcolm meets a mystic goat who transforms him into different animals! Will Malcolm still dislike animals after having been one? Will he ever return to his life as normal? This imaginative tale is a combination of adventure, magic and humour. David Baddiel's award-winning narration and Jim Field's incredible illustrations create this page-turning read.
Ages 12-16
Gone by Michael Grant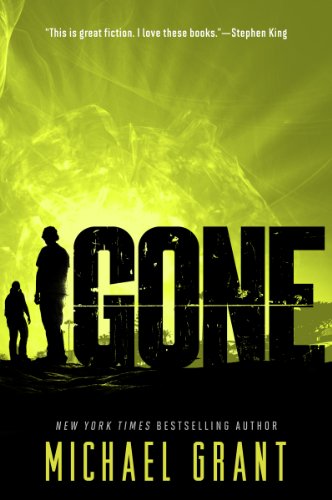 From best-selling author Michael Grant, Gone is the first in a series of page-turning thrillers. In the blink of an eye every adult has vanished, leaving the young to fend for themselves. Initially excited, the teens bask in their new found freedom, however things soon change. Teens start to disappear on their 18th birthdays. With no form of communication whatsoever, they have little means of survival. What follows is a terrifying existence, including violent bullies and deadly superpowers. How can they cope in a world with no order or rules? Will they ever figure out what has happened to the adults? Full of action and suspense, this enticing read will leave readers engrossed and riveted.
Paper Towns by John Green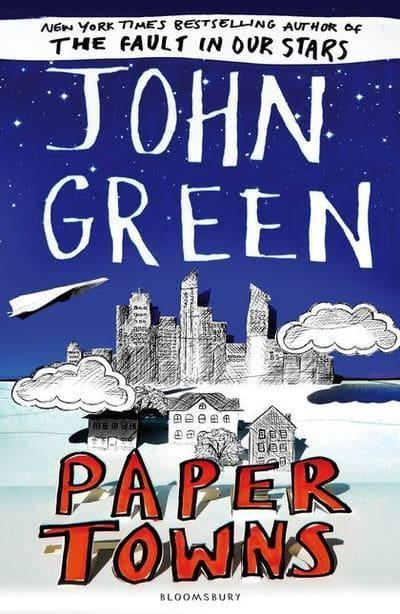 Paper Towns is the ultimate teen-fiction adventure that captures the reader's imagination. When Margo appears at Quentin's window to invite him on an all-night road trip he cannot refuse. Margo's adventures are legendary and Quentin has always adored Margo. But the next day Margo goes missing. Quentin soon discovers clues that will take him on the trip of a lifetime to find Margo. Insightful, compelling and funny, this is a story full of twists and will have you on the edge of your seat. Mysterious clues will have readers intrigued and playing the detective. John Green's unique narration makes this a very memorable read indeed.
So where will your next book take you? let us know if you give any of these a go, or if you have any other adventurous reads to recommend for our students!