Blackhen's Pick of Children's Dictionaries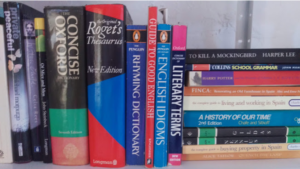 I still get excited about preparing for the new academic year; something that has been with me since being a child. I always got very excited about buying my new school bag, pencil case and all the things that went in it. When my own children were young, I used to love going to W.H.Smith with them to buy the things they needed to start the new year.
I've just ordered my new mid year (September 2018 – July 2019) planner and wall chart for Blackhen Education.
Being a teacher and mum has meant that my year has always started in September and ended at the end of the Summer term. It has always been very important to me to be organised and I still keep a diary and have endless lists all over the house and office, for scribbling down important dates and events for the academic year at Blackhen.
At the end of the school holidays, parents and children of all ages are preparing for the new term and buying shiny new bags, notebooks, pens etc. As well as all of the essential equipment, it is important to have a good English dictionary, particularly if you are wanting to work on your vocabulary and English skills. I still have my very first dictionary, which was given to me by my grandfather in 1967.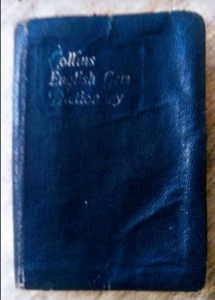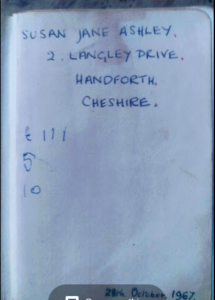 In the photos you can just make out the 'Collins English Gem Dictionary' title and my name and address written in by my mum and my date of birth written by my grandfather. The other scribbles were kindly added by my own daughter when she was small ?
We are often asked by parents for recommendations for English dictionaries. There are lots of great dictionaries for children out there, but here are a few that we really like. I have chosen a different dictionary for each Key Stage:
Blackhen's Recommended Children's Dictionaries
Oxford Phonics Dictionary
A great little dictionary for Key Stage 1 (5-7 years)
Oxford Children's Dictionary
A very good dictionary for Key Stage 2 (7-11 yrs)
Oxford GPS Dictionary
Perfect for Key Stage 1 & 2 children
Usborne's Junior Illustrated English Dictionary
A lovely dictionary from Usbourne Books. Suitable for Key Stage 2 ( 7-11 yrs)
Oxford Dictionary
A classic dictionary and thesaurus for Key Stage 3 (11-14 yrs) and older.